In my life this week… I watched the entire third season of Downton Abbey. I even ordered some Downton Abbey fan shirts, one of which reads, "Free John Bates". This is all very unusual for me. I think the last show I was obsessed with was Star Trek: Next Generation (in the late 80'sand early 90's), and I never bought a fan shirt for that! I am happy that I don't need to worry about reading anymore Downton spoilers! I won't spoil anything for all of you though, so I won't say anything more about the show, other than I am eager for season four.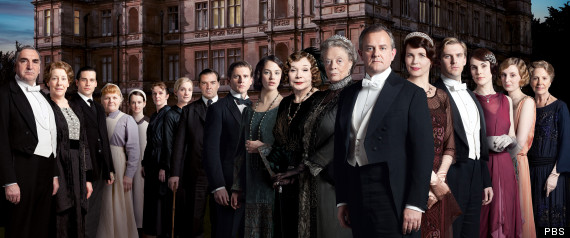 It looks like Tertia did not have tonsil stones after all, she went back to urgent care and they diagnosed her with mono. I had no idea about this, since everyone I knew growing up, had their tonsils removed, but mono can cause horrible tonsillitis. The doctor gave Tertia some prednisone and it seemed to help some with her tonsils. Plus, her boss forbid her to come in to work all week, so she has been able to sleep a lot. So she is doing some better. The silver lining in this cloud is that Dora may have been exposed to mono and I guess young children don't get mono as badly as teens and adults do, so she may never have to deal with full-blown mono when she is older. In fact, this might explain some of Dora's recent "less than ideal" behavior. I know that some people bring their kids to "pox parties" to expose their children to chicken pox while they are still young, but it seems like they should also add "mono parties" to their social repertoire while they are at it.
Places we're going and people we're seeing… My mother-in-law left on Wednesday. Her visit was rather non-eventful, other than she was miserable with our weather and didn't want to go many places, as a result. So, we did not make it to the Chihuly Garden and Glass, which is partially outside. I did take Dora to the Imagine Children's Museum yesterday. We stayed for several hours, during which Dora spent the whole time stressed out, because other kids kept "milking" the pretend cow and Dora felt it should be her cow. I had no idea that she was so obsessed with cows, but now she wants us to buy a cow (not happening)! We finally had to leave when our paid parking was about to expire and Dora threw the worst tantrum in her life. She was so exhausted by the end of it! Waldorf educators warn about exposing young children to too much stimulation and I am not sure if that was not the case for her. The museum is always crowded when we go and many of the kids are out of control. It has tons of visual and aural stimulation and overall, I wonder if it is just not too much for Dora's delicate sensory system.
Things I'm working on… I'm still trying to finish Dora's scarf. I also added acorn caps to the fall monthly gnomes that I made for Dora and I've cut out some felt to make flower hats for the spring gnomes. I still needed to settle on what I am going to do for the summer and winter gnomes.
A photo, video, link, or quote to share… This is the song that I read with Dora this week. We are still trying to read poems and sing songs about snow, in hopes of encouraging some snow to appear, but still no luck. In fact, we're about to give up. This poem comes from an anthology from Wynstones Press, entitled, Winter: A Collection of Poems, Songs and Stories for Young Children.
Where the country's deep with snow,
carts and coaches cannot go.
Now's the time to take the sleigh,
down the hills and far away.

Down the slipp'ry slope we slide
Bumping swaying side to side.
If you tumble now and then-
Climb the hill and start again.

-G. Russell-Smith
Please note my left sidebar for all the awesome link-ups that I am participating in.
Disclosure: Some item links in this post are affiliate links. I will make a small amount of money if you click on them and make a purchase. All opinions expressed, however, are 100% my own.
Maureen