Sunday – Having time to catch up on several household chores
Monday – Watching Epic with Dora, Secunda, and Mr. Mo
Tuesday – Washing my car mats at the car wash – they were sooooo yucky!
Wednesday – The weather clearing up just enough for us to be able to go to the farmer's market and Mr. Mo happened to be taking the day off, so he got to go too (and eat yummy Greek food!)
Thursday – Blooming delphinium plants! I finally gave up on trying to grow them from seeds and they look lovely in our front yard.
Friday – Now my peonies are blooming too! They smell wonderful!
Saturday – Getting to enjoy the sunshine and a walk with a very dear and precious friend!!!!
I'm linking this post to: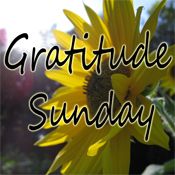 Maureen